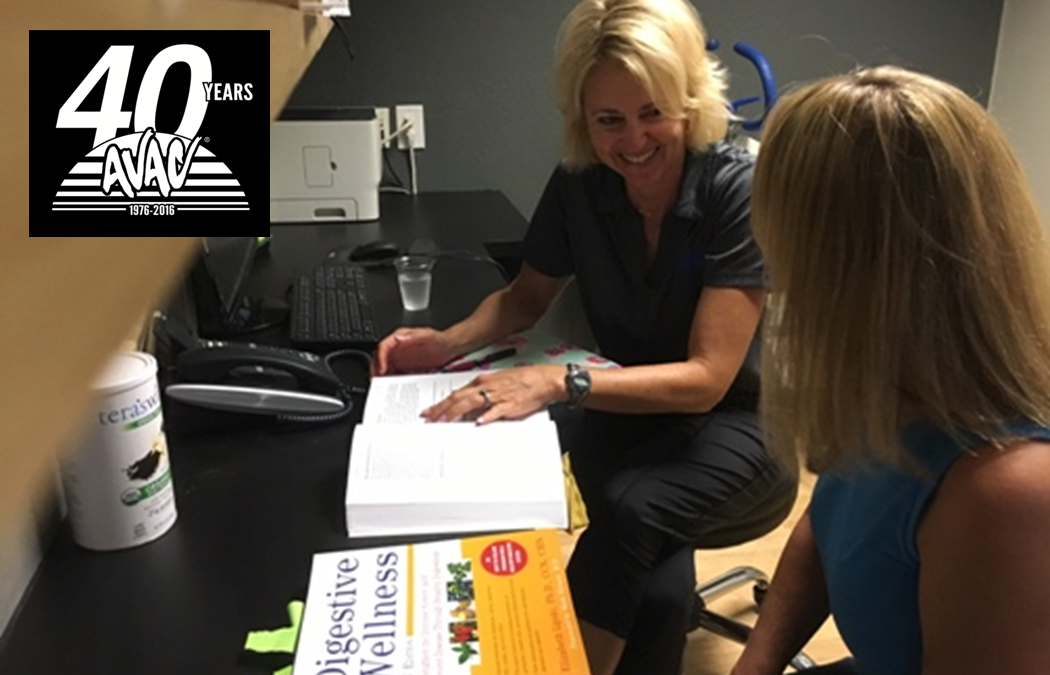 It's Your Time!
Achieve remarkable lifestyle changes by taking advantage of AVAC's personalized nutrition programs. Learn how to change your body composition, increase strength and energy, while losing, gaining, or maintaining your weight.
Laura Hsu, AVAC's Nutrition Consultant
For inspiration and healthy recipes try visiting our Blog here.
---
AVACģ Has Some Fantastic Ways to Take a Healthy Approach to 2017.
. .
Did You Know?...
A poor diet can result in developing major diseases, poor mental health, and a lack of energy. AVACís upcoming nutrition classes can give you the dietary tools you need to enhance your health!

FREE to all Members!
Tuesday, April 11 | 6:30 - 7:30 pm | Eating for Better Sleep and Energy
Ľ Gain clarity and feel better during the day
Tuesday, May 9 | 6:30 - 7:30 pm | Eating for Heart Health
Ľ Prevent & even reverse heart disease

Presented by Laura Hsu AVACís Board Certified Nutritionist
RSVP is required for this special series as space is limited.
Please email Laura LHsu@avac.us to register.
---

More For You. . .
AbsoluteFITness Challenge 2.0 is here!
Learn more
.