Bikini Bod Squad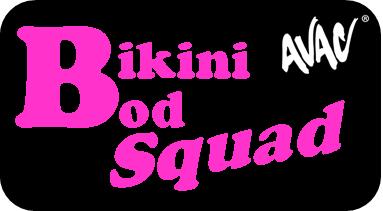 #SummerReady Session Dates
July 16 - September 7
Get that bikini body this summer!
Lose body fat & feel fantastic
Gain energy to keep up with the kids
GET YOUR PRE-BABY BODY BACK!
Includes an exclusive Bikini Bod Squad tank top

Program Dates & Times:


July 16 - September 7
Monday, Wednesday, Friday
(24 Sessions total; 3 days/week)

Beginning Class: 12 pm
Advanced Class: 11 am
*See class level descriptions below...

Fee:
$300 Members | $350 Guests
*BONUS... FREE child care during class time for 1st child. FREE athletic tank provided to all participants.
Private program is available for an additional fee.




"When I first stated Bikini Bod Squad in May 2017, I couldn't even do a full sit up or push up. Today, almost a year later, I've lost 25+ pounds and am down two jean sizes. This class has changed my life. Thanks Shannon!"
-Jess, Program Participant

Register & Questions:
Class Level Descriptions:
BEGINNER
HIIT style circuit class for those looking to establish a regular routine, using mostly body weight to build stability, overall strength, and a fitness foundation focusing on correct form.
Fitness goals achieved:
• Weight loss
• Strength improvement
• Core stability
• Muscular endurance
• Established fitness routine
ADVANCED
HIIT style circuit class for those with an established fitness base looking to bring it to the next level. This advanced session of Bikini Bod Squad will concentrate on TRX, Bosu, Kettlebells, battleropes, and other modalities.
Fitness goals achieved:
• Fat loss
• Core stability
• Strength & power
• Muscular endurance
• Plateau break through!